Admissions
Co-op Academy Southfield provides education for students aged 11 to 19 who have an Education Health and Care Plan.
Our designation is for students with Severe Learning Difficulties, Profound and Multiple Learning Difficulties and Autistic Spectrum Disorder. The school is currently able to accommodate 310 pupils.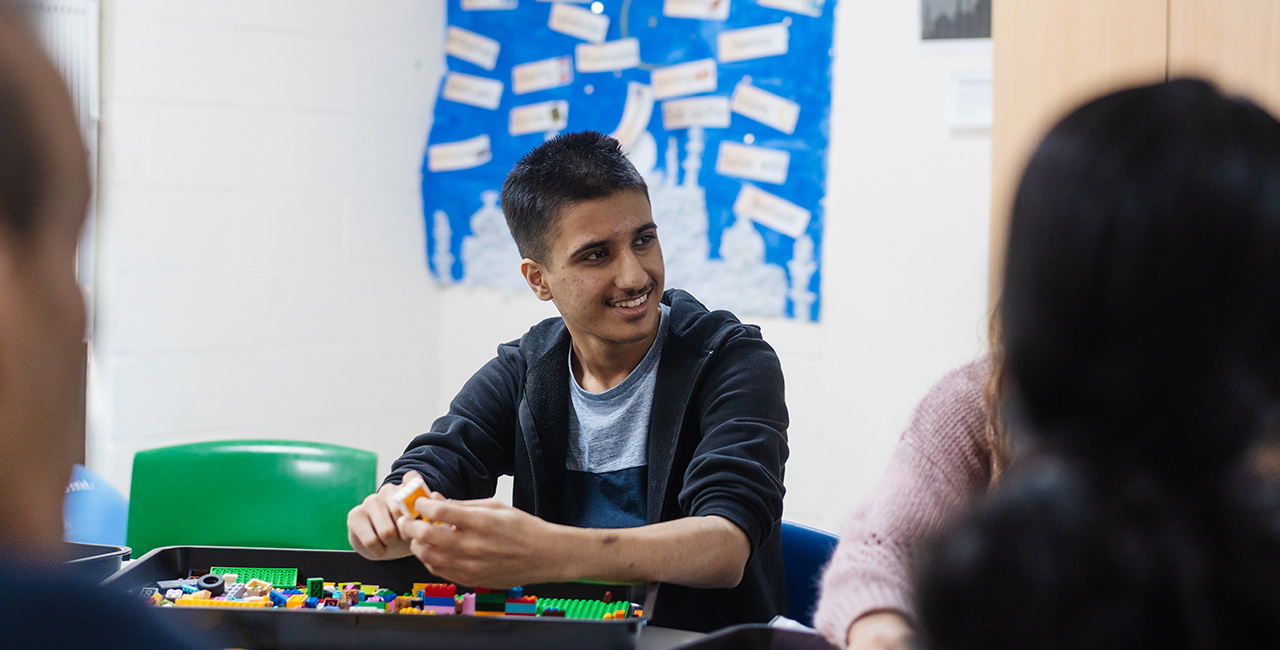 Our admission process will always comply with the SEN Code of Practice; we will take into account our ability to take all reasonable steps to meet individual needs whilst at the same time considering the compatibility of education of others.
We recognise the high levels of specialist support that students' with SEMH needs require; whilst this designation would not mean that we would automatically decline a place, we would always have to act in the interests of the vulnerable and fragile students within our care.
Parents and carers who may be considering Co-op Academy Southfield as a suitable placement for their child, should contact Bradford's SEN team first (01274 435750) to discuss a possible placement.
A preliminary visit to the school can be made by contacting us directly.

Post-16 Admissions
Parents who wish their child to attend Southfield 6th From are encouraged to express this preference at their child's Y10 annual review; this will then enable the local authority to formally consult with us.
In line with our Equality Policy, Co-op Academy Southfield accepts students irrespective of gender, religion, sexuality, disability, race or belief.
Policy
Check out full our admissions policy it's available on our policies page.
Visit
Please make sure to arrange a visit, we'd love to show you around!
We are pleased to announce that visits for prospective parents and students to have a tour of the school will be available soon. We'll put the dates for visits on this page soon and you'll be able to book by calling reception on 01274 779 662.