Special Education Needs
Welcome to our SEND page!
Full of information about our offer for students with Special Educational Needs and Disabilities.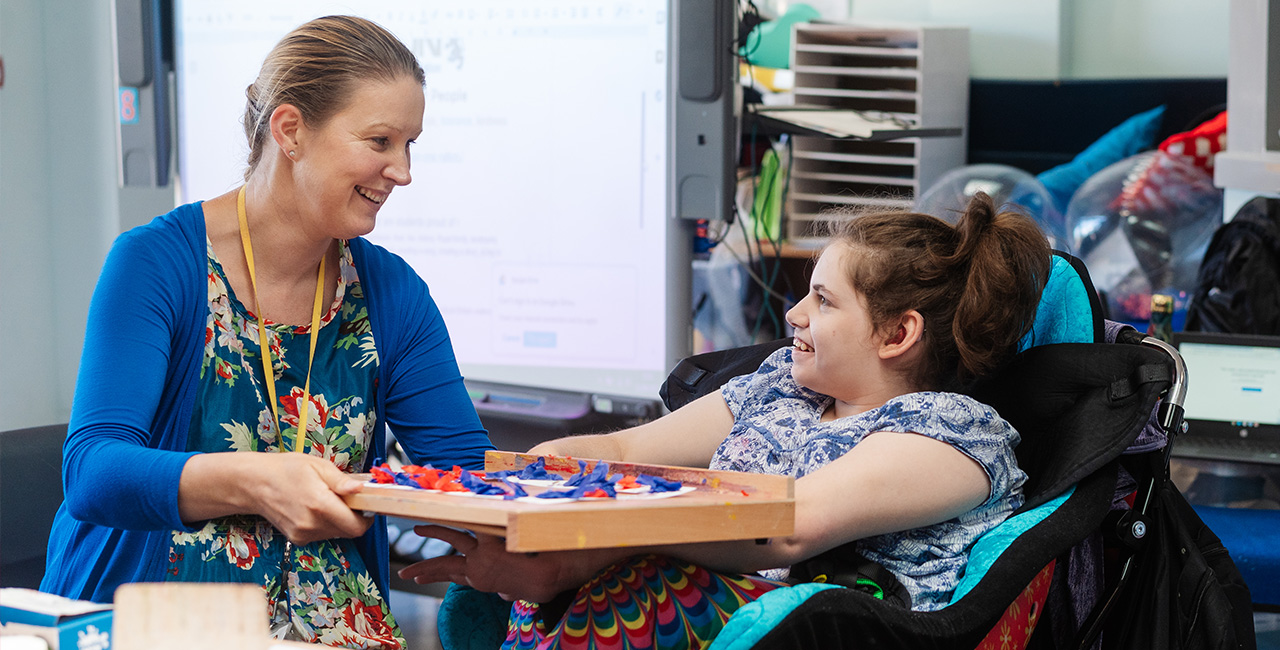 Our Local SEND Offer
Please read our summary of provision for young people with special educational needs or disabilities (SEND) in our school.
We have a dedicated team of Teaching Assistants who work with our students to help them enjoy learning and succeed in their studies.
Whilst no two students are the same, our support often involves:
helping teachers to offer their students a choice of tasks (so that lessons are suitable for the range of abilities in their class)
providing in-class support to students
individual or group interventions to support students with a specific topic
For each student with Special Educational Needs or Disabilities, we pair them with a key staff member who can act as the main link for that student and their parents/carers. We listen to the student's and parent's wishes when planning support.
Unique Provision
At Co-op Academy Southfield we have extensive extracurricular provision:
Swimming Pool – Our new pool is heated to allow the maximum therapeutic benefits and comfort for all students. In this facility we can work 1:1 with students in developing communication through water play, whilst extending water safety confidence and fine and gross motor skills development.
Rebound – Southfield has 2 specialist 'rebound' trampolines that are portable around the school.
Sensory and Soft Play Rooms -Each classroom where appropriate has access to sensory and soft play provision. This is often used to extend our work on intensive interaction, communication and the development of both gross and fine motor skills in a relaxing and supportive environment. The supportive equipment within the sensory room allows students to get both a visual and auditory stimulation in a relaxing environment and encompasses the use of switch technology to support physical interaction between the child and the source of stimulation, whether it is sound, heat, light or a physical experience.
Sixth form provision
Project Search
Outdoor Learning
Creative & Expressive Arts
Multi Agency Services
In order for our students to access education we at Southfield have to work very closely with our multi agency services. These include a medical team of school nurses, a Physiotherapy team, Occupational Therapists, Speech and Language Therapists and the student's community support team. We also work well with other agencies to offer "Teams Around the Child" using the Common Assessment Framework (CAF). Such services ensure that all the welfare needs of our students are met whilst in school. The opportunity to have these services allows parents/carers to have peace of mind that their child's health needs are being met. Working alongside these professional services the majority of our school staff are trained to support students in a range of medical needs, positioning, moving and handling, speech and language and physiotherapy programmes. Our staff are also highly skilled at supporting and delivering communication across school.
Local Offer
The Local Offer is a new way of giving children and young people with Special Educational Needs and Disabilities (SEND) and their parents or carers information about what activities and support is available in Bradford.